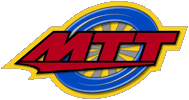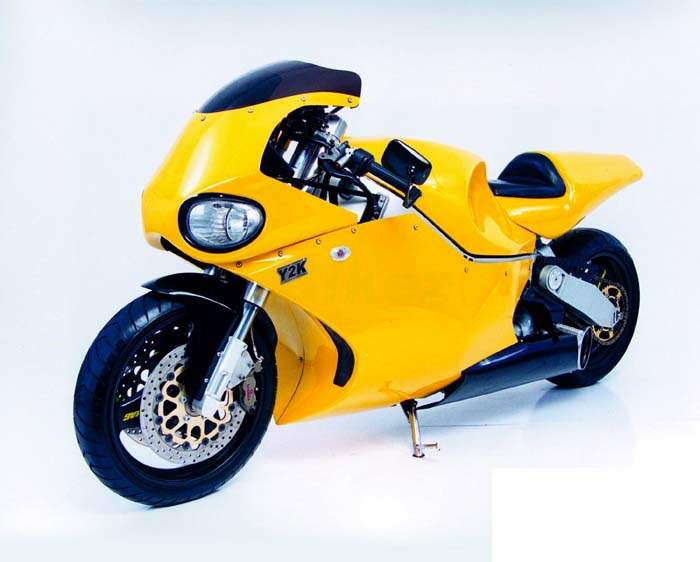 | | |
| --- | --- |
| | MTT Y2K Turbine Superbike |
| | 2001 |
| | Rolls Royce Allison 250 series gas turbine |
| | 320 hp @ 52000 rpm (286 hp @ rear wheel) |
| | |
| | |
| | |
| | mono-shock adjustable oleopneumatic, Öhlins |
| | 2x 320mm discs 4 piston caliper |
| | Single 320mm disc 4 piston caliper |
| | |
| | |
| --- | --- |
| | 190 kg |
| | 34 Liters |
| Top Speed | 250 mp/h / 402 km/h |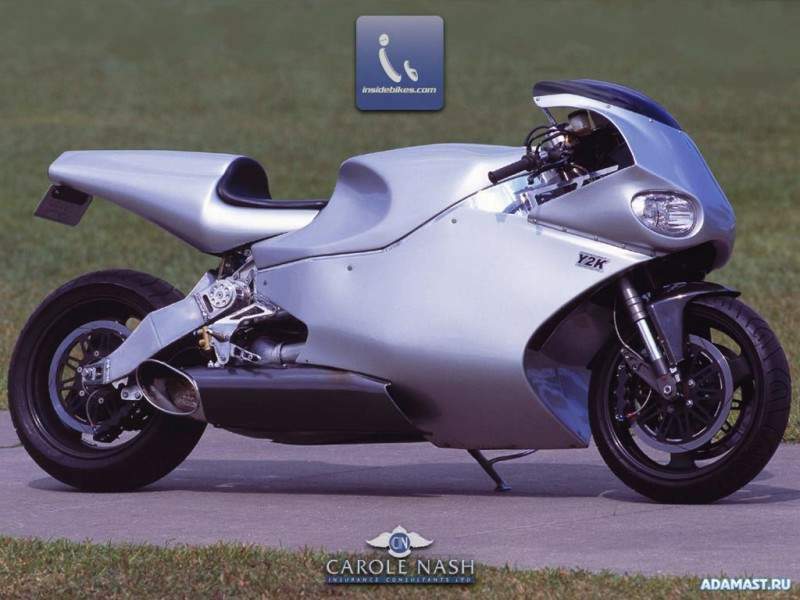 With a power output of 286bhp and a top I speed of well over 200mph (322km/h), I the bike that was named Y2K and produced by Louisiana firm Marine Turbine Technologies was almost certainly the most powerful and fastest motorcycle ever to go into series production. Given that Y2K was powered by a gas turbine engine previously used in a helicopter, its performance was hardly surprising.
Jet engines had been used to power drag-racing bikes and a few one-off creations before, but this was the first time that such a machine was produced for roadgoing use. Despite Y2K's price of US $150,000, there was enough demand for Marine Turbine to build and sell a small series of machines over the next few years.
With a Rolls-Royce badge on its nose - the turbine was Rolls' Allison 250 as used in the Bell JetRanger - and emitting a high-pitched whine of a kind normally heard on an airport runway, Y2K seemed the most improbable of bikes. But in one way, it made perfect sense. Marine Turbine Technologies (MTT) specialized in taking 'timed-out' jet aero engines - units that had reached the strict limits on running hours, imposed for safety reasons - and using them in new applications, from boats to fire pumps plus the occasional four-wheeled vehicle.When MTT president Ted Mclntyre decided to add a motorcycle to his firm's range, he appointed Christian Travert, a former bike racer and custom

builder, to head the project. Jet engines run best at a constant speed, and in helicopter use the turbine's compressor spun at over 50,000rpm. For motorcycle use, Travert added a gearbox and clutch to take drive through 90 degrees to a sprocket, and from there by chain to the rear wheel.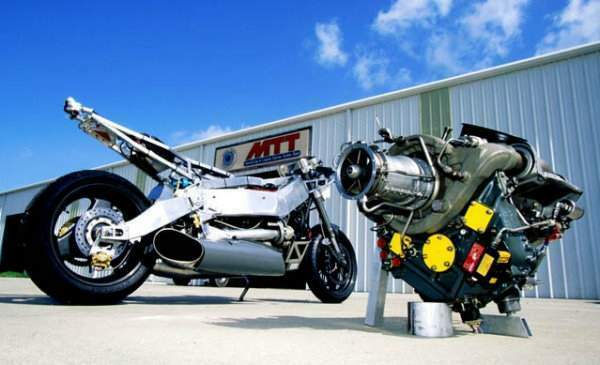 The motor ran on diesel. 'It can use anything from normal pump gas to tequila or even Chanel perfume,' said Travert. 'But diesel burns most efficiently, so that's what makes most power.' Travert also designed and built the chassis, which was similar in layout to that of a normal superbike - but much larger and stronger. A twin-beam aluminium frame held conventional Öhlins front forks and rear shock.If that sounded almost normal, riding the Y2K was anything but. The bike had a small TV screen in the cockpit (connected to a rear-facing camera) instead of mirrors. When the starter button was pressed the turbine picked up speed, its whine rising to a shriek, until the rev-counter showed 20,000rpm, from which point ignition occurred spontaneously and the bike was ready to go.
Low-speed acceleration was unexceptional due to the tall gearing dictated by a two-speed gearbox with automatic transmission. Then the bike came alive, accelerating from 50mph (80km/h) with thrilling force and a smoothness that was almost eerie. Given the engine's power and the way that Y2K scorched from a standstill to an independently recorded 227mph (365km/h) in just 15 seconds, MTT's claims of 250mph (402km/h) performance were entirely believable.
The turbine-powered machine was too long to handle like a sports bike, and required plenty of effort from its rider on a twisty road. But it was impressively stable both in a straight line and through fast curves. Its disc brakes were powerful, too, and
were needed often because shutting the throttle did not make the turbine slow in the normal way.
Despite Y2K's high price, MTT found a steady demand for what had to be the world's most outrageous production superbike. One bonus was that the gas turbine-powered machine came with an engine warranty for the life of the original owner. As Ted Mclntyre put it, 'Anyone who blows up one of these and lives deserves a new engine.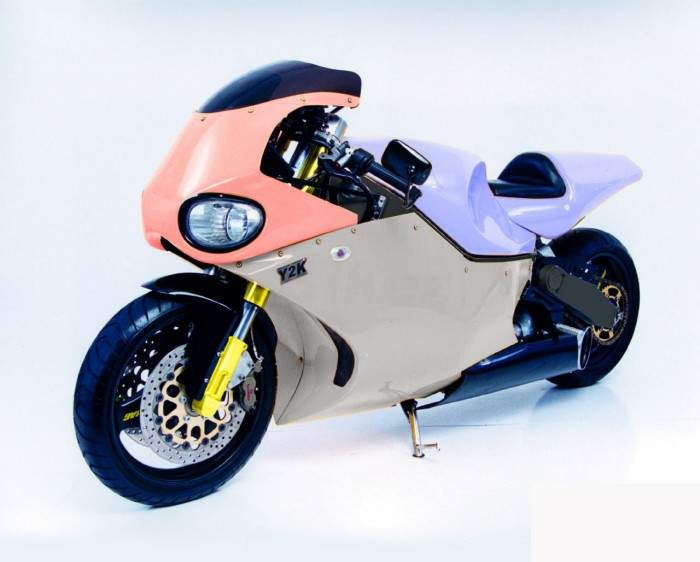 MTT Streetfighter Produces 420 Horsepower
MTT, Marine turbine Technologies Inc are turbine engine specialists. Based in South Louisiana, US, MTT is one of the world's most experienced professionals in the turbine engine industry, having completed more diverse, custom turbine engine installations than any other company in the world.

After developing Y2K Turbine Superbike, which was powered by a Rolls Royce-Allison turbine. Producing 320 horsepower and 576Nm of torque but this machine seen was not enough to satisfy MTT's adrenaline. So one step more has been taken. Headed by Ted McIntyre II, MTT built the Streetfighter that powered by Rolls Royce-Allison turbine to produce 420bhp and 680Nm of torque. While the Y2K Turbine Superbike could run to top speed of 227 mph (365 km/h), the MTT Streetfighter faster at least 400km/h. MTT Streetfighter as well as faster than MTT Y2K Turbine Superbike, features a bigger swingarm, Pirelli Diablo 240-section rear tyre, increased fuel capacity and an enhanced cooling system.

Featuring a full carbonfibre fairing, 17-inch carbonfibre wheels, tubular aluminium alloy frame, a rear-mounted camera with LCD color display, computerized ignition and two-speed automatic transmission, a 55mm USD fork and oleo-pneumatic, Öhlins fully adjustable monoshock, and 3 x 320mm discs from Brembo, this MTT Streetfighter is priced US$175,000.